Trigeminal Neuralgia - Testimonials
Gamma Knife Radiosurgery, by Laura Washburn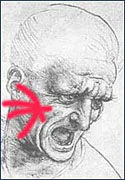 I first saw the words "Gamma Knife" as I was reading the July 1997 issue of "TIC News." Several support members had given their names, surgical procedures and telephone numbers for a list on contacts. One member had been treated by gamma knife radiosurgery… I phoned her and she graciously told me about her experience. She had pain relief, without facial numbness after five weeks, with nothing negative to report. I also read an article from the "TN Alert" by Dr. Ronald Young from the Seattle Gamma Knife Center. My son-in-law, upon hearing of my interest, got a large amount of information from the Internet.

The main use for gamma knife has been to treat inoperable brain tumors. The tumor shrinks over a period of several months. This is probably what happens to the trigeminal nerve with similar treatment. For TN patients, the best results are seen when the surgery is done in the early years, and before any other procedure has been done. It is estimated that the patient will have pain relief after eight weeks, but it can come sooner, or later. It is important to coincide this and do not wait until it is an emergency situation. The average time for pain relief is two years and in most cases the procedure can be redone. Facial numbness is rare, but some numbness may be felt after six months! No other side effects are known.

My MVD surgery, which was done March 19, 1993, gave me relief for most of three and a half years. I had been told that it was seldom repeated. I knew that I needed to have in mind what I would do when the time came to have surgery again. I want to delay facial numbness as long as possible, so I decided to go with the gamma knife.

The pre-operative procedure lasts about two hours. There I saw a 15-minute video from Dr. Young's Gamma Knife Center. Then I was shown the head frame and given an explanation of how it is attached to the patient's head. I saw the gamma knife machine and was told that I would be in the room alone for about one hour, but could communicate by microphone with the control room. If necessary, the staff could stop the procedure and restart it. I was then taken to the control room and saw the controls and film display area. The nurse showed another video that explained the video part. Having met Dr, Ott, the center director, and Dr. Hodgens, a radiation oncologist, I was very satisfied that I would be in "good hands."

At 6:00 a.m. on December 5, 1997 I arrived at the center. I had been told "nothing by mouth after midnight," to wear cotton slacks, a short sleeve blouse and bring warm socks. No metal or jewelry can be worn. An intravenous drip was started, and a sedative was added to the I.V. solution, and since I am an allergic person they added the antidote. About 30 seconds later I was asleep. I wasn't aware of anything around be but could respond very well when spoken to. I hear a voice say, "Which side are you affected on?" I open my eyes and saw that I was sitting on the side of my bed. I saw a man in surgical dress, and I was sure it was Dr. Ott. I made an attempt to speak, but was only able to say only one and one-half words before I was unconscious again.

My next recollection was of two men picking me up as if I was a feather, and transferring me to a stretcher. I had been told at the pre-op visit that I would go by ambulance to the MRI Center at Scripps Hospital. I opened my eyes for a microsecond en route and saw the neat boxes attached to the walls of the ambulance. I next heard two very loud sounds as the MRI started. If the building had blown-up around me I would not have been alarmed, I slept on. Next I was on the gamma knife table. A nurse told me to keep my arm crossed over my chest. I felt the gamma knife machine slide me up into the hood and a clicking sound secured me to the hood. I next heard a commanding voice telling me to turn back onto my back (I always sleep on my side). I turned quickly and heard the clicking sound of the head frame again. Soon I heard another loud voice telling me to put my legs flat on the table. Not having been spoken to that way for 60 years I was a little offended, but I complied. My thoughts were " I hope I don't do that again!" A strap over my legs or thighs might have been enough to remind me where I was. I was brought to consciousness again by a calm voice asking me if I was all right. I answered I was just fine, and I thought I heard a sigh of relief. I slept on. Then another voice said I would be finished in seven minutes. I wouldn't care if it was seven years. (The procedure took 45 minutes.) Next the machine moved me out of the hood and a nurse rushed in and quickly removed the head frame while I sat up. A man was there with a wheelchair. A shout for another nurse said not to move me before they took the picture. I saw Dr. Hodgens and probably the medical physicist standing just outside the door looking in at me.

Two Polaroid pictures were taken as I sat on the side of the gamma knife table. A large collar with several vertical spikes sticking up from the collar frame was around my neck. One of the pictures was given to me. The picture was more pathetic because I tried to smile for the camera! I was picked up and placed in the wheelchair, with my possessions and I experienced the fastest ride imaginable through the corridors of the building to my room in the hospital. I believe the reason for the hospital overnight stay is to sleep off the medication. I slept for most of the next two days. On the second day post-op I awakened to find my eyelids very swollen. Up to this point it had been just my forehead and other pin sites. After a week I felt better, but then came depression and fear that the procedure was not going to work for me. The statistics for positive results are about 75% and about 50% if other procedures have already been done. It isn't like other procedures where the pain is stopped right away; you just have to wait and pray. Happily in three weeks the soreness of my nose went away. In six weeks the headaches and eye pain lessened. I am now teen weeks post-op and still have some pain in my eye when swallowing, and in the evenings, especially when I am tired This may be all the help I get, as some people only have partial relief. It is bearable now and I am thankful for this help. Yes, I would do it again, but I plan to make this last a long, long, time.

Reprinted from Trigeminal Neuralgia Tic News. Trigeminal Neuralgia Association-San Diego Support Group. Volume 3, Number 3, March 1998, San Diego, CA. Bill Buchan, ed.