Sara Fagan, M.P.A.S.-P.A.-C.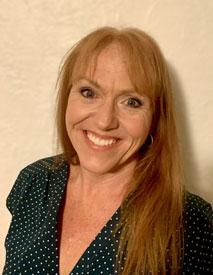 Sara Fagan, MPAS, PA-C has over 11 years of experience in Neurological surgery, Orthopaedic surgery, and Pain Management. She has also had two cervical fusion surgeries herself, as well as a family member that succumbed to a Glioblastoma, making her familiar with the patient experience as well. Her varied experience makes her a well-rounded and understanding addition to Neurosurgical Medical Clinic.
Sara grew up in San Diego and graduated from U.C.S.D. with her B.S. in Biochemistry and Cell Biology.
After getting married and having 3 girls, she and her family moved to Eastern Idaho, where they enjoyed the slower pace of life, and the mountains. That allowed for her to fall in love again with horses. She had ridden as a teenager but never had the ability to own her own horse until she moved to Idaho. There, she showed Arabian horses and rode trails through the beautiful mountains and plains of the state.
She decided to continue her education and pursue a career in medicine. She completed her Master of Science in Physician Assistant Studies at Idaho State University in 2008. She fell in love with surgery during her training, and her first position was in Neurosurgery, where she remained for 5 years. Over the years she worked with other specialties only to find that she was most passionate about Neurosurgery.
She hopes that her experiences will benefit patients of Neurosurgical Medical Clinic, Inc.