Sam Assam, MD, Emeritus
Founder, Neurosurgical Medical Clinic, Inc.
In Memoriam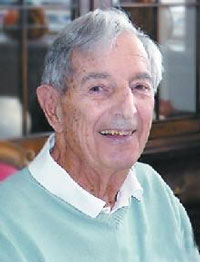 Dr. Assam founded Neurosurgical Medical Clinic in 1968, establishing himself on the staff of every hospital in town. Dr. Assam felt a particular drive to assure that quality care was available throughout the county, especially at hospitals that were underserved. Additionally, as Chief of Neurosurgery at Mercy Hospital he developed specialized training for nursing staff that would give them the specific skills needed for spine and brain trauma, surgery, and treatment.
In 1980 Dr. Assam moved his family to his hometown of Sioux Falls, where he practiced medicine at various hospitals. He was the first professor of Neurosurgery at the University of South Dakota Medical School.
In 1984, Dr. Assam returned with his family to San Diego to resume his primary practice. Above all however, Dr. Assam was a beloved, respected, and skilled neurosurgeon of the old school, who always did his very best for his patients and their families.
Dr. Assam passed away at Dougherty Hospice House in Sioux Falls, on Wednesday, January 28, 2015, with his wife and family at his side, as a result of advanced dementia and pneumonia. He was 84.