Sassan Keshavarzi, MD, FAANS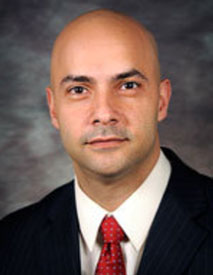 Dr. Keshavarzi is a board certified and fellowship trained neurosurgeon specializing in both minimally invasive/out-patient as well as complex reconstructive spine surgery to address spinal disorders. He is committed to providing compassionate, comprehensive care for patients suffering from neurological conditions.
In 2005 he received his medical degree from the University of Rochester School of Medicine in 2005. He completed his residency in 2012 at the University of Californian, San Diego, as well as a clinical complex spine fellowship.
Prior to coming to San Diego Dr. Keshavarzi was on staff at the Cleveland Clinic as a complex reconstructive spine surgeon. Where he was responsible for treating patients with spinal stenosis, scoliosis, spinal tumors, and all degenerative disorders of the spine. He has previously served as the Interim Chair for the Department of Neurosurgery and Medical Director of the Spine Institute at the University of Florida in Jacksonville, FL leading a team of 11 neurosurgeons. As the only complex spine surgeon at the only level-1 trauma center in northeastern Florida he had a very busy practice caring for patients with a wide variety of traumatic spinal injuries.
Dr. Keshavarzi collaborates with a diverse group of specialists including neurologists, pain management physicians, and physical therapists to find the best solutions for his patients, with surgery always presented as the very last option. A multidisciplinary approach not only allows patients to have an individualized plan of care to potentially avoid the risks and extensive recovery of surgery, but also provides the option for a surgical strategy when appropriate.
He has a passion for providing medical care to underserved domestic and international populations. Through his humanitarian medical missions to Columbia, Costa Rica, and Nicaragua he has participated in caring for the local population and training the local surgeons. Domestically he has been involved in the medical and surgical training of orthopedic, general and neurological surgeons.
Dr. Keshavarzi is very excited to be part of the Neurosurgical Medical Clinic team. He has spent most of his life in California and considers San Diego home. His priority outside of work, is to spend time with his family, most of whom are in southern California.
Dr. Keshavarzi sees patients in our Convoy Street Office and our Grossmont Office.
Dr. Keshavarzi has privileges at Sharp Memorial Hospital, Sharp Grossmont Hospital, and Sharp Chula Vista Medical Center.
Practice Manager:
Vanessa Lollis
Tel: 619-297-4481 x 103
Fax: 858-810-7305
Email: VanessaL@sd-neurosurgeon.com
Areas of Special Interest: Complex/Reconstructive Spine Surgery, Adult Deformity Surgery, Scoliosis, Revision Surgery, Minimally Invasive Spine Surgery, Outpatient Spine Surgery
Curriculum Vitae
Curriculum Vitae for Sassan Keshavarzi, MD, FAANS
Media
https://www.nbcsandiego.com/videos/blew-my-mind-paralyzed-patient-shocks-staff-by-walking/2610670/